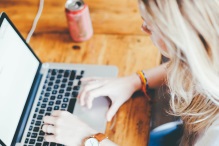 1. Select the Master's and complete the online enrolment form via this portal. To formalize pre-registration you must pay a fee of 30,21 euros.
2. Once your pre-registration has been confirmed, you will receive an email with instructions on how to upload the necessary documents to your document manager. You can upload these documents up to 10 days after you have completed pre-registration.
3. Once your application form and uploaded documents have been reviewed, the Master's committee will evaluate your application.
4. If you are admitted, you will receive information about the status of your documentation. If your documentation is in order, you will be sent information so that you can proceed with your registration. If your application is not successful, you will be informed of the reasons. You can track the entire process via this link.
5. Before formalizing your registration, you must present certified copies of your original documents to the Campus Secretariat for Academic Management and contact the Master's coordinator(ELIMINAR).
► The first phase of the pre-registration period begins in February and finishes on April. The second phase finishes at the end of May. There are 25 places available on the Master's. If any places are still available at the end of this period, pre-registration will be re-opened in September.